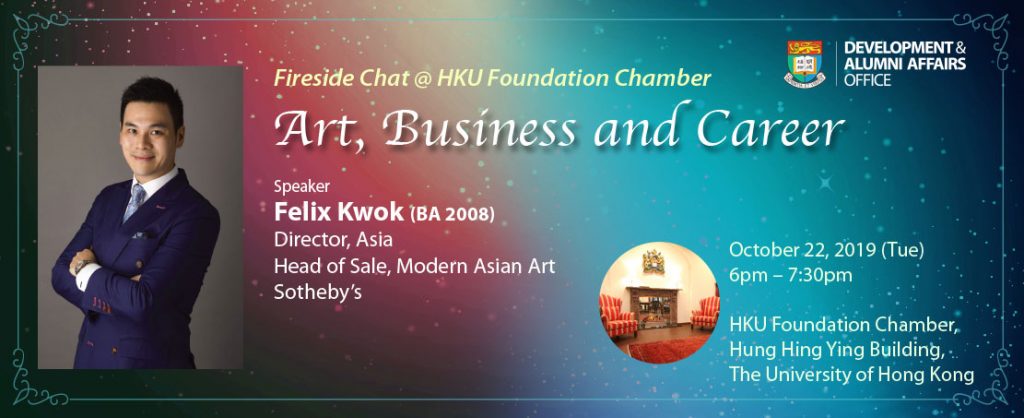 Fireside Chat with Felix Kwok (BA 2008)
Director, Asia
Head of Sale, Modern Asian Art
Sotheby's

Art, Business and Career
October 22, 2019 (Tue)
6pm – 7:30pm
HKU Foundation Chamber, Hung Hing Ying Building,
The University of Hong Kong (map)
Felix started his career at Sotheby's, the oldest international auction house, as a trainee in 20th Chinese Art in 2012. Throughout the past eight years, he developed his expertise to become the Head of Sale in Modern Asian Art and now, Director of Sotheby's Asia.
Sotheby's Spring 2019 Hong Kong auction series, which concluded with a grand total of HK$3.78billion (US$482million) in sales, established the second highest total in company history, second only to Sotheby's landmark 40th anniversary sale total in autumn 2013. What is Hong Kong's role in making the company one of the world's largest brokers, auctioneers, financiers and dealers?
As the first local graduate to serve as Head of Sale, Modern Asian Art and auctioneer, Felix will share with us the stories and myths behind the world's billion-dollar art business.